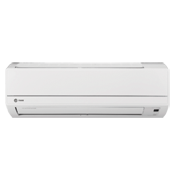 Ductless Mini Split Systems
Service Pros is proud to offer ductless HVAC solutions from Trane and Mitsubishi (Mr. Slim). these innovative units offer incredible energy efficiency and are an ideal solution for a home renovation, remodel, garages or office space.
The Benefits of ductless Mini Split Systems
There are many benefits to installing a ductless mini split system in the Monmouth and Ocean county area.
Efficiency - Ductless mini split systems are up to 40% more efficient then window air conditioners.
Quiet operation - Ductless mini splits can operate as low as 20 dB ( that's at the sound of a whisper). If your use to noisy window air conditioners, you'll be amazed with a mini split system.
Easy installation - Standard ductless mini splits do not require duct work, they offers a easier installation and space savings over typical central air conditioning systems.
Total comfort - Ductless mini split systems maximizes dehumidification as they cool. Models are also available that can provide heat. Allowing you to maximize the comfort levels in your home. Most models come equipped with a remote control so you can control your comfort level without leaving the couch or your bed.
Rebates - Some ductless mini split units may qualify for state rebates*
Call Service Pros for a Ductless Mini split AC Installation
If you're interested in increasing your home comfort with a ductless mini split AC unit or mini split heat pump system, you've come to the right place. At Service Pros, our focus is on residential AC repair and AC replacement throughout Monmouth and Ocean County area.
We offer upfront, no risk pricing--offering you a down to the penny price before any work begins.
Call Service Pros at 732-451-0288 or fill out a contact form today to improve your home comfort with a ductless mini split AC unit or ductless mini split heat pump.